Welcome to Robotics !
Robotics activities are concrete, contextualised, and provide immediate feedback. There is a growing recognition that "Computational Thinking Practices" are critical for all students to learn. Concepts like "consider problems analytically" and "use data to inform decisions" seem abstract and difficult to comprehend.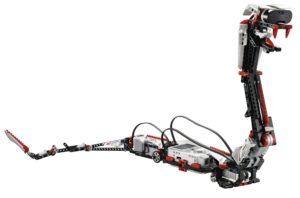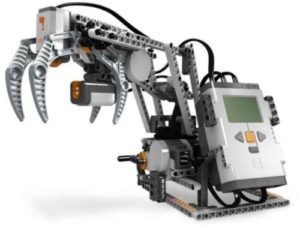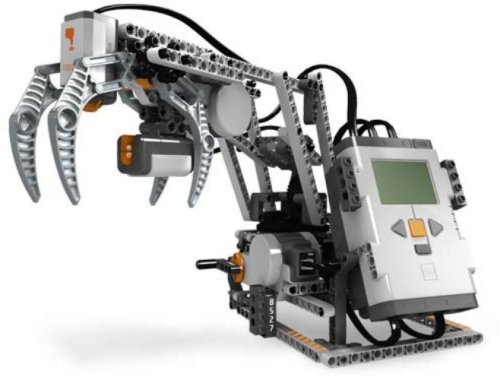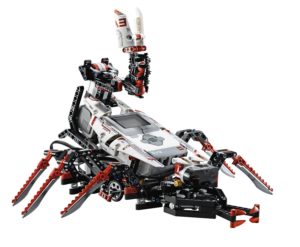 Educational robotics systems like the EV3- LEGO Mindstorm provide a much-needed tool to make them real and approachable. Students learn about the robotics technologies themselves, which impact all modern industries, from agriculture to health-care, banking, manufacturing, transportation, energy and security.
The pervasiveness of robotics technologies, from air-plane autopilots, to bank machines, to smart phones, to self-driving cars helps students to be "engaged learners" as they believe that the content that they are studying is important or will be valuable to them.
Introduction to Programming is designed for student self-pacing in small groups, preferably pairs. Each pair of students should work together at one computer, with one EV3 robot. Curriculum tasks are designed to involve some – but not extensive – mechanical consideration, so that hands-on design tasks may remain authentic without becoming logistically difficult. Solutions will not require parts in excess of those included in the 45544 EV3 Core set, so it is sufficient to leave each team with one kit (although access to additional parts may allow students to construct more creative solutions to problems). Ideally, each pair of students will work together at one computer, with one EV3 robot.
What are the Learning Objectives of the Introduction to Programming EV3 Curriculum?
► Basic concepts of programming
• Commands
• Sequences of commands
► Intermediate concepts of programming
• Program Flow Model
• Simple (Wait For) Sensor behaviors
• Decision-Making Structures
      • Loops
          • Switches
► Engineering practices
• Building solutions to real-world problems
• Problem-solving strategies
• Teamwork
ARE YOU INTERESTED IN LEARNING OUR PROGRAMS? PLEASE FILL THE FORM BELOW AND WE'LL REPLY WITHIN 24 HRS.