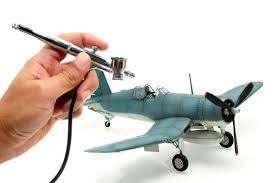 A model aircraft is a small sized unmanned aircraft or, in the case of a scale model, a replica of an existing or imaginary aircraft. Model aircraft are divided into two basic groups: flying and non-flying.
Non-flying models are also termed static, display, or shelf models. Flying models range from simple toy gliders made of card stock or foam polystyrene to powered scale models made from materials such as balsa wood, bamboo, plastic, styrofoam, carbon fiber, or fiberglass and are skinned with tissue paper or mylar covering. Some can be very large, especially when used to research the flight properties of a proposed full scale design.
Static models range from mass-produced toys in white metal or plastic to highly accurate and detailed models produced for museum display and requiring thousands of hours of work. Many models are available in kit form, typically made of injection-moulded polystyrene. Aircraft manufacturers and researchers also make wind tunnel models not capable of free flight, used for testing and development of new designs. Sometimes only part of the aircraft is modelled.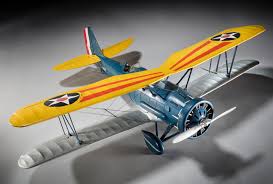 Static model aircraft (i.e. those not intended to fly) are scale models built using plastic, wood, metal, paper, fiberglass or any other suitable material. Some static models are scaled for use in wind tunnels, where the data acquired is used to aid the design of full scale aircraft.
Models are available that have already been built and painted; models that require construction, painting and gluing; or models that have been painted but need to be clipped together.